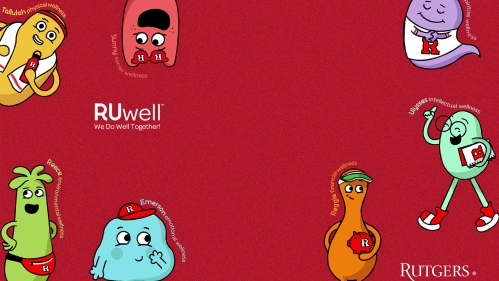 Doing well in college isn't just about doing well in class: Even if you're topping the honor roll, if you're skipping a trip to the gym or a chance to spend time with friends, then you're missing out. Rutgers University is huge on the well-being of all of its students.
The RUwell program was created to provide students with tips, health hacks, and campus resources to keep the mind, body, and spirit fully charged. With seven ambassadors, each repping a different dimension of wellness, you can put wellness on top of your schedule.
Download Free RUwell Zoom and Facebook Backgrounds
Meet the RUwell Ambassadors
Reggie
Financial
Pronouns: he/his/him
Reggie's here to rep financial literacy and is the one to talk to about wrangling loans, balancing your budget, understanding money talk, and building up your emergency fund. Reggie will get you familiar with your financial foundations, so that you're solid as a student and grounded as a grad. Bottom line: whatever your financial questions, this money maestro is always happy to throw in his two cents.
---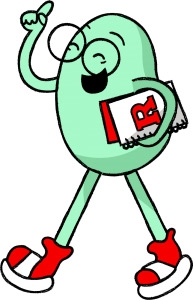 Ulysses
Academic
Pronouns: he/his/him
Make way for Ulysses, who has learning on the brain. Ulysses is a walking encyclopedia of academic tips, resources, and recommendations. He's here to point you in the direction of the library, a tutor, a workshop, or just about anything that you'd like to discover. Ulysses is all about advancing your understanding. Follow along, and you'll always be in the know.
---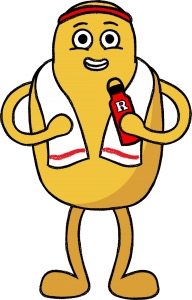 Tallulah
Physical
Pronouns: she/her
Tallulah's here to get your physical wellness into shape, with tips on how to get moving, how to catch your best Zs, and what to put in your body. With her on your side, you can hit the ground running, no sweat.
---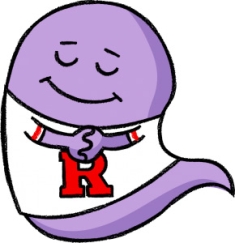 Gail
Spiritual
Pronouns: she/her
Gail knows the importance of feeling grounded, so let her be your guide to finding meaning and tapping into whatever gets you inspired. Follow her lead and find purpose in a club, a cause, or a self-care practice. Put your hands together for whatever matters to you.
---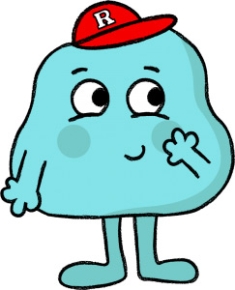 Emerson
Emotional
Pronouns: they/their
Emerson feels right at home when it comes to emotional wellness. They know all about emotions, and are mindful about helping you with yours, whether the challenge is naming them, working through them, or just taking some much-needed time out.
---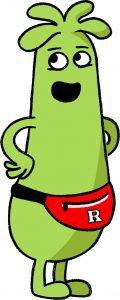 Reece
Environmental
Pronouns: they/their
Reece loves this campus as a home away from home and is always eager to help keep it clean and safe. Reece is the first to reduce, reuse, and recycle, so don't even think about being a litterbug when they're around. When it comes to campus security, Reece stays in tune with their surroundings, isn't shy about using a security escort, and steps in when a fellow Scarlet Knight is in need of help. So take a leaf out of Reece's book and make the campus the best it can be.
---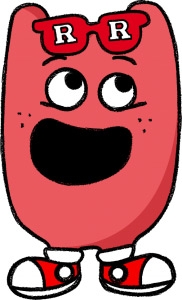 Sunny
Social
Pronouns: she/her
Sunny knows how important it is to find your people. Some of her favorite pastimes include student theater and computer programming groups. And while gaming isn't really Sunny's thing, it's totally cool if it's yours and she loves hearing about all your gaming friends. It may take some time and courage to find your community, but you'll be glad that you did.
---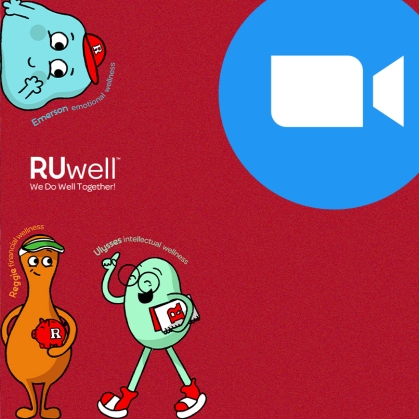 Zoom Backgrounds
Enhance your Zoom experience with a virtual RUwell background.