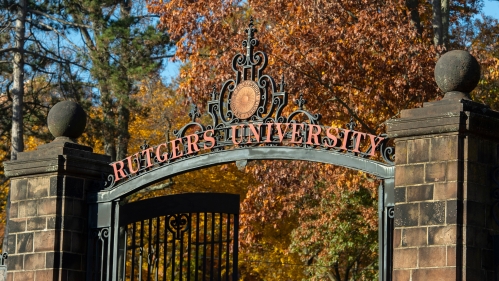 Employment Opportunities
Consider Rutgers University–New Brunswick for your next career move in Student Affairs!
Enriching Lives
The Division of Student Affairs is a diverse institutional powerhouse, with more than 20 departments and areas, over 1,000 staff, and more than 2,300 student staff. We are committed to enriching the quality of life and academic success of our students and the personal and professional development of our staff.
Check this page regularly for our latest employment opportunities.
Best large employer in America (and third in New Jersey)
Most promising place to work in Student Affairs
Student Health Services
Clinical Social Worker
Rutgers, The State University of New Jersey, is seeking a Clinical Social Worker for Rutgers Health Services. Under the general supervision of the Assistant Director for Next Step, or designee, this position offers a full range of professional mental health services for students including immediate triage of student needs, crisis intervention, clinical care/action planning and structured group and individual treatment.
Staff Physician I
Rutgers, The State University of New Jersey, is seeking a Staff Physician I to work under the supervision of the Student Health Director.
Residence Life 
Coordinator Resident Support Services
Rutgers, The State University of New Jersey, is seeking a Coordinator of Resident Support Services for Rutgers Residence Life. The Coordinator of Resident Support Services for Accommodations and Special Populations reports to the Associate Director of Residence Life Administration and is responsible for the support and assignment of students with disabilities and medical concerns, coordination of the special accommodation request process, the incoming and continuing student special housing assignment process, and the coordination with university partners who are involved in accommodating students in residence