Resources for Student Affairs Staff
Student affairs staff can meet with the Vice Chancellor for Student Affairs to share ideas, propose solutions or ideas to pressing concerns, provide feedback, or just to catch-up. Meetings are scheduled each Friday from 10 a.m to 12 noon. Fill out the interest form and you will be contacted with a time.
Divisional Intranet
The divisional intranet, only available to student affairs staff with a VPN connection, provides resources including departmental absence request forms.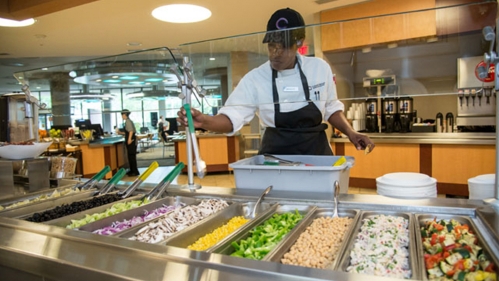 Campus Dining
Find a variety of places to eat on campus including facilities operated by Dining Services as well as food vendors in our student centers.
Research and Assessment Support
Find data collection support to conduct an assessment or evaluation of your area or program. You can request a consultation to help you get started.
Communications Support
Get strategic support for your marketing, writing, and web projects from the Student Affairs Communications and Marketing office.