After graduating from Rutgers in 2020, Michael Acevedo wanted to pursue his dream of becoming a physician, but he worried about whether he would do well on the standardized test he needed to take to apply to medical school.
He shared his concerns with Saskia Leo Cipriani, assistant director of the Center for Latino Arts and Culture (CLAC), who suggested he apply for a Student Excellence Fund grant.
"I had no idea about these grants, nor that they could be given to students who already graduated. Thanks to the grant, not only did I do extremely well on the MCAT after taking that course, but I am blessed and grateful to say I was admitted to medical school as well. I donate every year now to pay it forward," Acevedo said in a video message shared during the CLAC's recent 30th-anniversary gala fundraiser.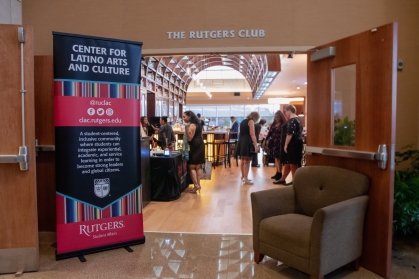 Read more about this event and CLAC's successes on Rutgers Today!