Residence Life's Living-Learning-Communities Provide Places for Students to Learn and Grow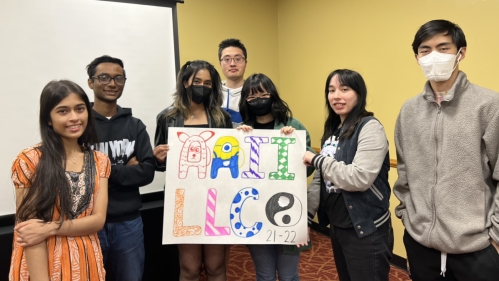 While most students living on-campus at Rutgers University—New Brunswick occupy traditional residence halls, some live at one of its Living-Learning-Communities (LLCs) that group students based on their academic interests, cultural identities, and/or professional aspirations. 
"Living-Learning Communities are exactly what they sound like," said Dr. Ariel Leget, the associate director for residence education. "It's a group of students who live together, take at least one class together, and make connections with staff, faculty, and one another while doing so." 
First-year, transfer students, and continuing students can choose to live in Living-Learning Communities, which are run by Residence Life (itself part of the Division of Student Affairs). Beyond shared classes and residence halls, these students participate in the same extracurricular activities, connect with faculty members at LLC events, and even take university-approved field trips together. 
"It feels like a community," said Chloe Berwick, a first-year student majoring in journalism and media studies and living in the Leadership LLC. "Everybody knows you, and you know everybody, which makes the floor much more comfortable to live in." 
Not all LLCs are the same, of course. The ones which focus on cultural identity, for example, are necessarily different from the ones that focus on academic interests or professional aspirations. 
"I would recommend our cultural LLCs for anyone interested in exploring those cultures and identities," said Dr. Leget. 
"They're especially helpful for our students from those backgrounds covered in the LLC. They have told us that the LLCs have helped them better understand their identity, history, and how that history has helped shape the American landscape." 
Each LLC has a different learning outcome for its students, of course. 
"One big goal is that we want our students to see all the resources related to entrepreneurship and innovation at Rutgers," said Alfred Blake, assistant director of entrepreneurship programs at Rutgers Business School, and who helps run the Entrepreneurship and Innovation LLC.  
"There are so many great students at Rutgers who are involved outside of the classroom but, at the end of their four years, still have stones unturned and opportunities missed. We want to make sure that that doesn't happen to the students in our Entrepreneurship LLC."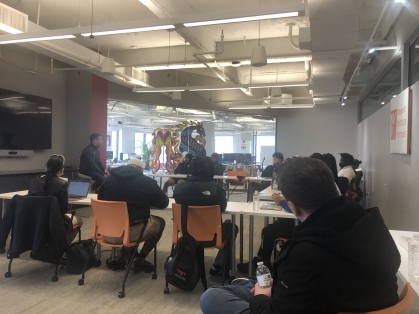 Running these LLCs requires plenty of staff involvement. Various workers at Rutgers—including the undergraduate students who serve as peer mentors and resident assistants, the graduate students who work as hall supervisors, and the staff members who oversee and coordinate with the LLCs—strive to provide positive experiences for students. 
"The main word that I would use to describe the work that goes into this entire experience is collaborative," said Maria Rivero, the Residence Life Coordinator for Clothier, Demarest, Stonier, and Bishop Quad. 
"We have so many meetings to figure out how we can support the peer mentors in creating better programming, in fulfilling the learning outcomes, fitting into the community development model, and still doing specially themed educational programming." 
Layla Taqi, who works with Rivero as the graduate hall director for Bishop Quad, highlighted the benefits of her work.
"I have had the pleasure of working with the Paul Robeson, Latin Images, and Asian American Identities and Images LLCs for the past two years," she said. "LLCs have a meaningful impact on the student experience, and this experience has shown me the value of having spaces on campus in which students can become their holistic selves."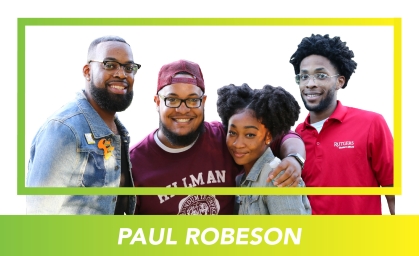 According to the students who participate in these LLCs—and to the staff who run these programs—they are engaging, valuable, and provide great experiences. 
"It's great to have LLC events every two weeks," said Kavya Kadabageri, a first-year student majoring in pre-med and living in the Health and Medicine LLC. "It's also good to have friends who are on the same track as you and understand what you're dealing with in your coursework."
Dr. Leget, for her part, emphasized the social and academic benefits of joining an LLC.  
"It really does help students make friends more quickly," said Dr. Leget. "Joining an LLC also helps students build rapport with our faculty members, which often leads to the faculty member asking, 'How can I help you succeed?'" 
Rivero concurred, emphasizing the growth that she has seen among some students.
"When you see students grow and develop into someone new, it's deeply rewarding," she said. "As a student, you have a whole team helping you stay on top of your goals, engaging you in different ways, and ready to give you leadership opportunities."
"I feel like the LLCs are a hidden gem of Residence Life, and I hope that students can look more into LLCs and see their potential career, professional, and personal growth."